Home

/

The Salvation Army in the Western US
The Salvation Army in the Western US
Schedule a Donation Pick-Up.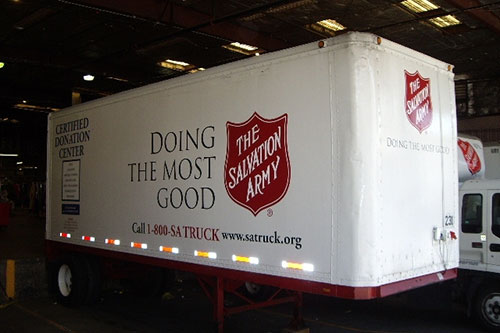 Donate Now!
Need Help? Find services near you.
Get Help
Volunteer your Time

Read More
Find a Location Near you
Please use the City, State or Zip search below to locate your nearest Salvation Army
New Frontier Chronicle

The Greatest Refugee Crisis of our Time. What Will We Do?
When fear and guilt try to paralyze and prevent us from responding – it is a call to rise up.
Instead of focusing on the many things we can't do – we'll start with what we can do:
Read More
Links