Home

/

The Salvation Army in the Western US
The Salvation Army in the Western US
Schedule a Donation Pick-Up.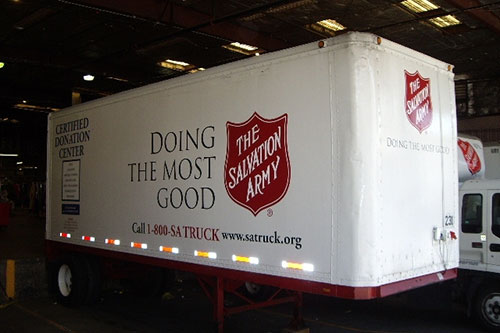 Donate Now!
Need Help? Find services near you.
Get Help
Find a Family Thrift Store.
Thrift Store Locations
Find a Location Near you
Please use the City, State or Zip search below to locate your nearest Salvation Army
Featured

The Salvation Army Provides Aid to Families Impacted by Mudslides in Snohomish County, WA
The Salvation Army is now assisting each family as specifically needed. Individuals and families can visit the Joint Resource Centers in Arlington and Darrington, where they meet with The Salvation Army and other agencies. Each agency is designated to provide specific aid. Sadly, some families lost everything – homes, cars, and more. The Salvation Army is providing emergency financial assistance so they can begin to rebuild their lives, including temporary housing, household items, food, clothing, medical care, and transportation.
On Savn.Tv
Bayanihan: The Spirit of Community
Without any order or communication, many people were unable to verify the safety of their families and loved ones after Typhoon Haiyan in the Philippines. Two cadets, from The Salvation Army College for Officers Training in the Philippines, embark on a journey to the far corners of the country in hopes of locating missing family members.
Need Someone to Talk to?
Photos
Links