Home

/

The Salvation Army in the Western US
The Salvation Army in the Western US
Schedule a Donation Pick-Up.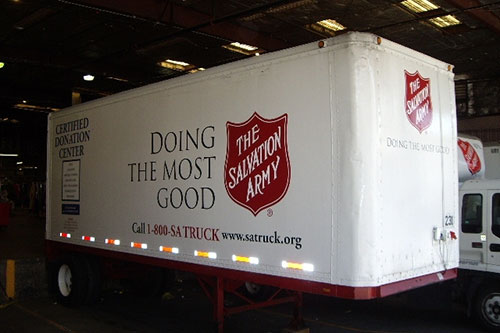 Donate Now!
Need Help? Find services near you.
Get Help
Find a Family Thrift Store.
Thrift Store Locations
Find a Location Near you
Please use the City, State or Zip search below to locate your nearest Salvation Army
Featured
J.J. Redick of the Los Angeles Clippers teaches Angel how to take a "selfie."
LA Clippers re-open learning library at Salvation Army center!
The Los Angeles Clippers are making an impact in Los Angeles and not just on the basketball court!
They recently spruced up the library / computer room at The Salvation Army's Westwood Transitional Village with 11 computers, 10 computer chairs, 10 pairs of headphones, 1 printer, 20 iPads Minis, 1 Macbook Pro and one iPad cart that will be used to store and charge the Minis.
READ MORE AT OUR EXPECT CHANGE BLOG